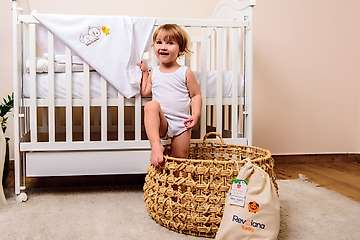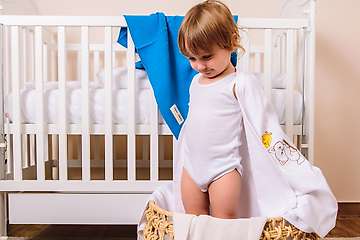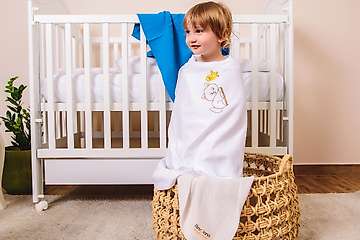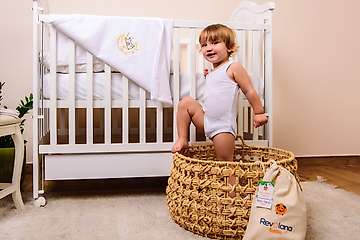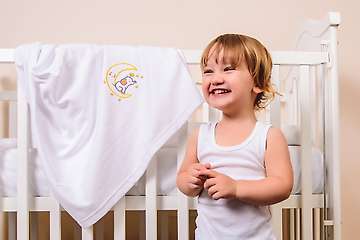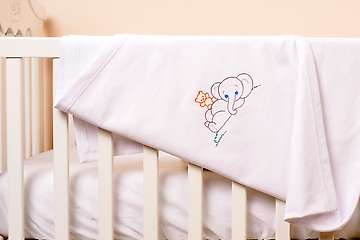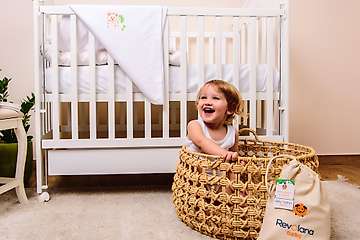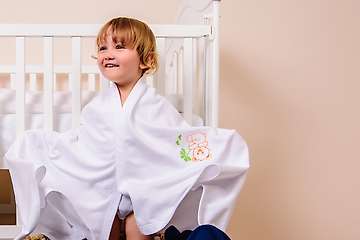 Embroidered organic cotton baby blanket – 80x120cm
2.700 RSD
Made in a beautiful soft knitted organic cotton fabric, this blanket is ideal for everyday use. Lightweight and warm, the fabric is 270g/m². This blanket is handy at home and on the go. It is easy to carry and easy to wash. It is 80x120cm and magnificently decorated with an original embroidery. It is sold in a beautiful organic cotton bag, and makes a wonderful gift.
Composition
100% organic cotton
GOTS
GOTS (Global Organic Textile Standard) is the organic certification for textile products made from natural fibers such as cotton, linen or wool. It guarantees a complete traceability of the entire supply chain from the organic origin of the raw material to the low environmental impact of the processing which forbids all hazardous chemicals. In addition, GOTS certifies social responsibility at all steps : good working conditions, respect for workers' rights, no discrimination, no child labor.
Revolana
Since 2012, Revolana has been offering a full range of healthy and natural bedding solutions. From solid wood beds to organic cotton pillowcases, all products use only natural materials like wood, wool, organic cotton or linen. It is a brand of the company Ecovolve.
Learn more