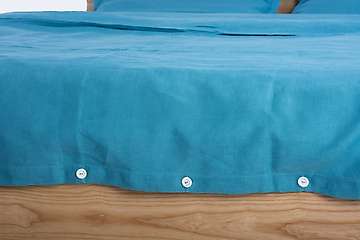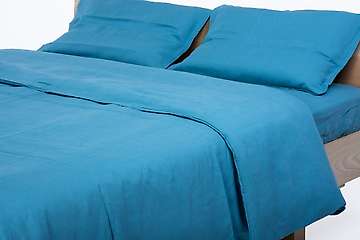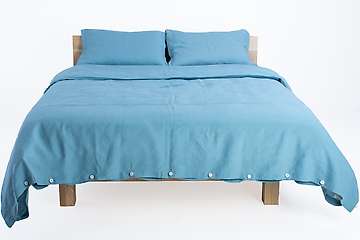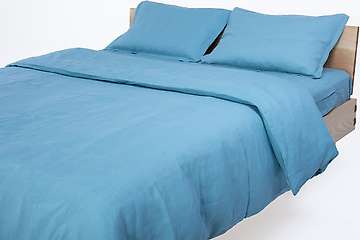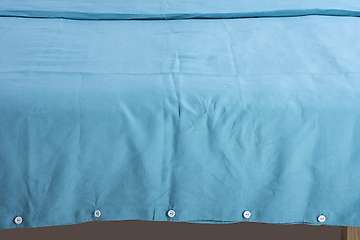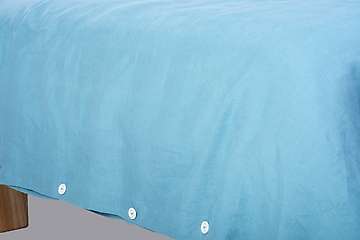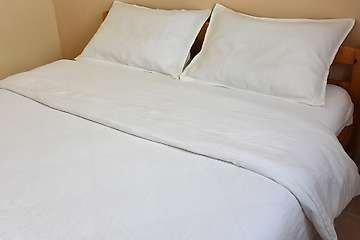 Duvet cover – pure washed linen
6.800 RSD – 13.900 RSD
This duvet cover is made from a selected 100% pure linen fabric that has been washed a first time to soften it and stabilize its size. The fastening of the cover is ensured with matching decorative buttons. Its generous dimensions will adapt to all types of duvets. Flax offers a cool touch in summer and warm one in winter with a soft and sensual contact. Several colors that accommodate very well together are available.
Composition
100% pure linen
Oeko-Tex Standard 100
Standard 100 certification guarantees that the certified item has been tested against harmful substances and that it is therefore harmless for human health. Tests are conducted by independent institutes based on criteria of Standard 100. Absence of numerous regulated and non-regulated substances, which may be harmful to human health are verified. Limit values for the STANDARD 100 often go beyond national and international requirements.
Revolana
Since 2012, Revolana has been offering a full range of healthy and natural bedding solutions. From solid wood beds to organic cotton pillowcases, all products use only natural materials like wood, wool, organic cotton or linen. It is a brand of the company Ecovolve.
Learn more