Baikal is a new line of high quality technical sport socks in merino wool under the Tigil brand. They've been perfected for many months to offer the right blend of durability and performances. These socks are soft on the feet, they breath and regulate moisture and temperature and they don't let bacteria causing bad smells develop. In short, they are the perfect socks for action.
Merino wool : the perfect fiber for sport socks
Wool is the perfect natural material that keeps your feet warm, dry and odour free, all-year round. Merino wool is wool that is much thinner that regular wool so that it is soft on the skin and doesn't itch. Baikal line is made with fine merino wool that is Total Easy Care. That means you can wash your Baikal socks in the washing machine at 30°C (wool program) and even put them in the dryer without socks to shrink. Merino wool used for Baikal is ethical, guaranteed without mulesing, and certified Oeko-Tex without any armful substances.

Reinforcements for maximal resistance
Toe, sole, heel and upper heel are specially reinforced for durability even in the most demanding usage.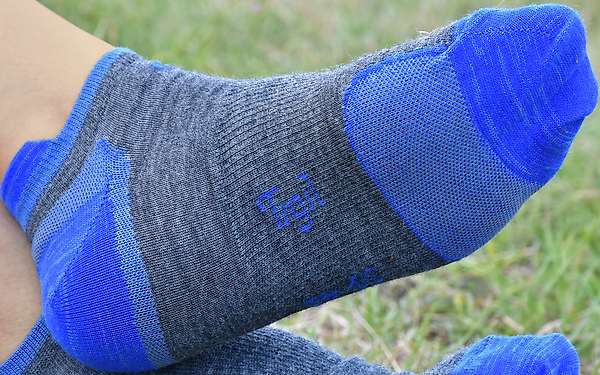 3 heights in 2 comforts and 4 colors at launch
At launch time, 3 height are offered that cover most use with 2 comforts, either light or cushioned sole. 4 colors are proposed so that everybody find the one that match the best. Very soon, new models will be offered for ski and trekking.
Made in Serbia
Baikal socks are made in Serbia using high quality yarn from Italy. They offer a fantastic level of performance.