Uvac Monastery is located deep in the canyon of the Uvac river. It is very remote and not so easy to access but its visit is an incredibly rewarding experience as both the monastery and its surrounding are of mesmerizing beauty. A dirt road, going 500m downhill, zigzags more than 4 km towards the monastery. It is better done on foot or with a 4x4 car.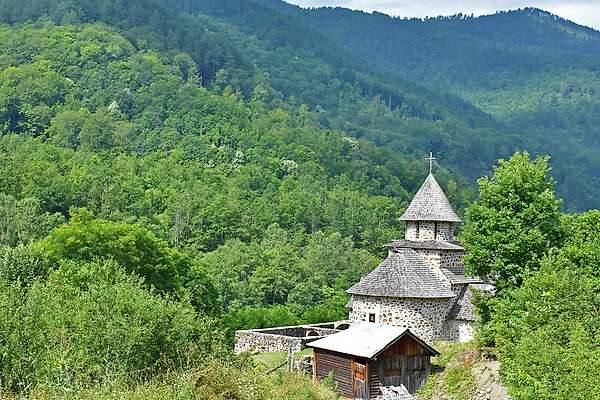 Uvac Monastery is located 25 kilometers southwest of Zlatibor on the border of the municipalities of Cajetina and Priboj in the village of Stublo.
It is in the canyon of the Uvac River, which is a special nature reserve and abounds in beautiful lakes, caves, centuries-old forests, rare plants and animals.

It belongs to the Diocese of Zica of the Serbian Orthodox Church and represents an immovable cultural good as a cultural monument. It was built in the 13th century as a kind of barrier to the Bogumil heresy and the invading Islam. This medieval monastery is the endowment of Nemanjic dynasty, and the data from one church book from 1622 testify that this monastery is dedicated to the birth of the Most Holy Mother of God.
It was destroyed in the first decades of the 18th century, and thanks to the National Museum from Uzice, the monastery was renovated and in 1999 it was put back into service, since when it has a fraternity.
It is a worthwhile day trip from Zlatibor particularly for hikers.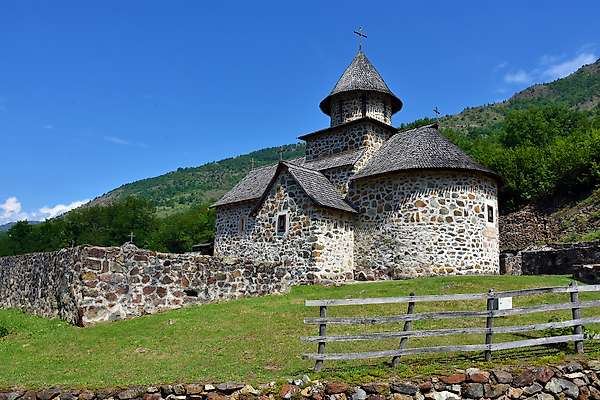 All photos by Lionel Mestre (All rights reserved).